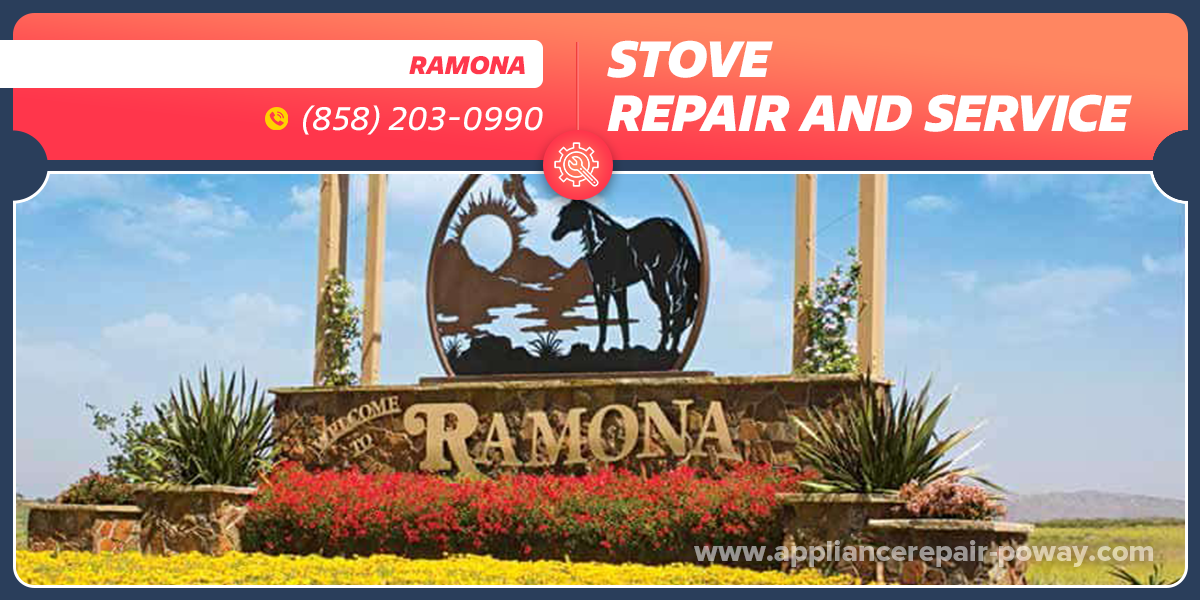 All stoves have approximately the same principle of operation. However, each model has its own features. For example, this happens because each manufacturer uses its own technologies and parts. Therefore, a specialist who repairs such equipment must know all these features. Only experienced professionals have such knowledge. If you would like to get assistance from such a specialist, contact the Poway Appliance Service Center. Order Stove Repair in Ramona, CA and a professional with over 20 years of experience will help you. Our company began to provide services to customers in 2001.
The skills and knowledge of our specialists are documented. Every technician who performs Ramona Stove Repair is certified. In addition, it is important that all specialists of our company are insured. These technicians are considered to be the best professionals in our region. The fact is that specialists pay attention to their professional development. They don't just do repairs. Experts are constantly studying new technologies and models of equipment. For example, they attend refresher courses every 6 months.
Another advantage of technicians is their versatility. Firstly, they work with all types of such equipment. We mean commercial and residential stoves, old and new. Specialists repair appliances with any technical characteristics. Secondly, technicians are able to eliminate all malfunctions without exception. Order Stove Repair in Ramona, CA, whatever happens. An experienced professional will definitely find a repair method that will solve your problem.
We don't recommend doing repairs yourself. Better entrust it to a professional. Our technicians carry out Ramona Stove Repair using the latest repair tools. Usually, a simple layman doesn't have such equipment. In addition, if you contact us for help, you will receive a 90-day warranty. If you carry out repairs yourself, any problems that may arise in the future will be your concern. In addition, we provide a 12-month warranty on new parts.
Make sure we have true professionals by going to Yelp or Google. You can read reviews from customers who ordered Stove Repair in Ramona, CA.
Your stove will work again normally very soon!
Do you want to save time? Congratulations, you made the right choice by paying attention to our company! Experts carry out repairs very quickly. If you order Ramona Stove Repair and Service, chances are your equipment will be up and running the same day. We can say this with 90% certainty. This is how truly experienced professional work.
There is a need to replace a part, and you think that because of this, the repair will last a long time? Actually, the situation is different. The fact is that we buy in advance a large number of spare parts for stoves. Our modern and large warehouse allows us to do this. This is where the parts are stored. We do not need to buy a spare part every time and wait for delivery.
By the way, you can order Stove Repair in Ramona, CA any day. This is another factor that will save you time. The fact is that our specialist will most likely come to you on the same day. This happens in 95% of cases.
How to order a repair from our company
Would you like to order Ramona Stove Repair and Service? Pick up the phone and call our phone number. Our specialist will conduct an initial consultation for you and discuss the details. You can also order repairs by filling out the contact form on the website. You just need to leave your phone number in the appropriate box. The Poway Appliance Service Center manager will contact you. You will need to wait for a call for only 1-3 minutes.
Our specialist carries out repairs, works carefully in the process, so as not to leave behind any traces of equipment repairs, and not to spoil the appearance. After the repair is completed, our company will back it up with a 90-day labor warranty. If you encounter the same problem during the warranty period, rest assured we will return to get an appliance back up to perfectly working condition.
$30 OFF ON FIRST TIME SERVICING
Frequently asked questions
What if I have a complex repair of equipment?
Our specialist will come to your home, conduct diagnostics and offer solutions to the problem. And only after your consent, the repair will begin.
Do you have customer support?
Our managers will always listen carefully to you and give you initial recommendations on the malfunction of your equipment to determine the cost of repair. Call:
(858) 203-0990
Is the expert's visit free of charge?
If you order a call to the master through our website, you are guaranteed to get a free diagnosis of your device, and detection of breakage.