POWAY
APPLIANCE
SERVICE CENTER
All services rendered and installed spare parts in the equipment are covered by a reliable warranty.
Appliance Repair Poway
GOOGLE GUARANTEED
Serves Poway
Open now

After sending your request, we will contact you within 10 minutes and listen in detail to your problem with household appliances.

Departure of a specialist
We will send our specialist to your home, who will conduct a detailed diagnosis of your equipment, at a convenient time for you.

Performing reconditioning
Our specialist will perform the necessary repairs right in your home, if the equipment malfunction does not require sending to the service.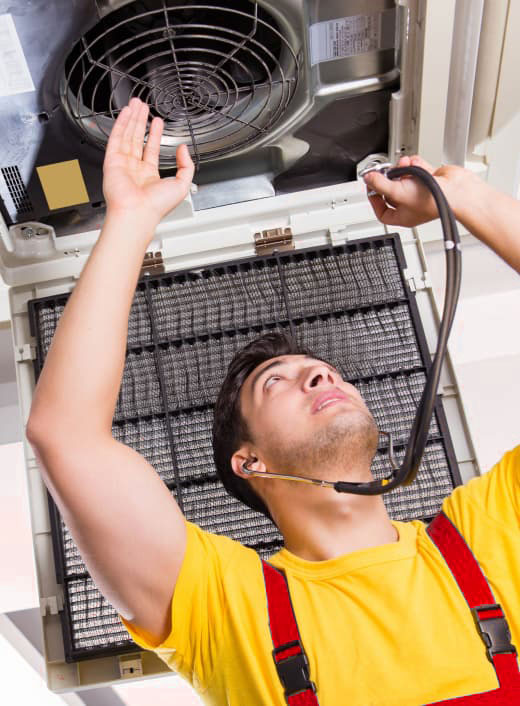 Many years of experience and high professionalism of our technicians allows you to accurately determine the nature of the fault on the spot and eliminate the breakdown in the shortest possible time. Poway Appliance Service Center buys all spare parts at wholesale prices, so we offer our customers favorable prices for home appliance repairs.
We always do our job well and on time
We strive to please every customer
Our company provides a full range of services for the repair of household appliances of almost all brands and models of both domestic and imported production. All services rendered and installed spare parts in the equipment are covered by a reliable warranty.
Diagnostics and repair of Fridge
When your refrigerator is showing the smallest malfunction or completely stopped working, do not take the risks of losing the products inside it. Our specialists will arrive the same day with a wealth of parts and tools to make sure it is fixed promptly and professionally. No matter if it is a small leak or a faulty compressor.
Diagnostics and repair of Oven
A trouble with not heating up or taking too much time for it requires a professional accurate diagnostics. Our specialist will make sure the issue is located correctly and will bring your oven back to working condition quickly and effectively. Along with all this we are able to fix damaged glass, parts of interior and exterior that will make your oven look like new.
Diagnostics and repair of Hood
We service all types of over the range and kitchen vent hoods no matter what brand or type is it. Any issue you may face with your appliance can be promptly and efficiently solved with a high level of professionalism and customer service. Get rid of loud irritating noise and unneeded smells in your kitchen by just calling us for a service.
Diagnostics and repair of Washer
The washer is one of the home appliances that you need running properly all the time. Regular maintenance and in time repair will make sure your washer is operating correctly. We will take care of any issue be it not draining water, loud strange noise, your clothes still remain dirty after cycle be sure this is something our team is always ready to help you with.
Diagnostics and repair of Dryer
Start the repair of your dryer with scheduling our service, after a professional inspection our technician will give you a clear idea of what issue is your dryer having and repairs needed to get it fixed, as well as will advice on the efficiency of this repair and correct maintenance that will help you to avoid any further troubles with your dryer in future.
Poway Appliance Repair and Installation
When it comes to your household appliance needs, turn to a trusted appliance service center like Poway Appliance Service Center. We have been proudly serving residential clients in San Diego County for over 20 years. Our technicians are trained to deliver appliance services with expertise and professionalism.
Why Choose Our Company?
repair services of various appliance brands: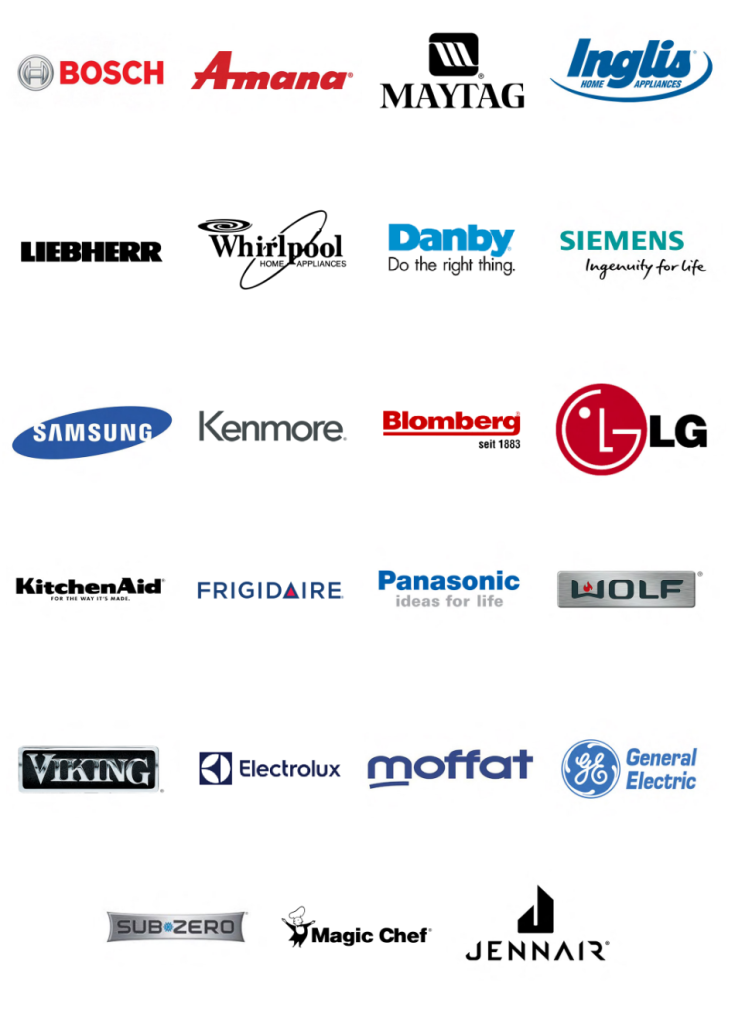 If you don't see your appliance's brand on this list, don't worry! There's a long list of additional appliances we can repair. Give us a call, and one of our customer service representatives will be happy to help!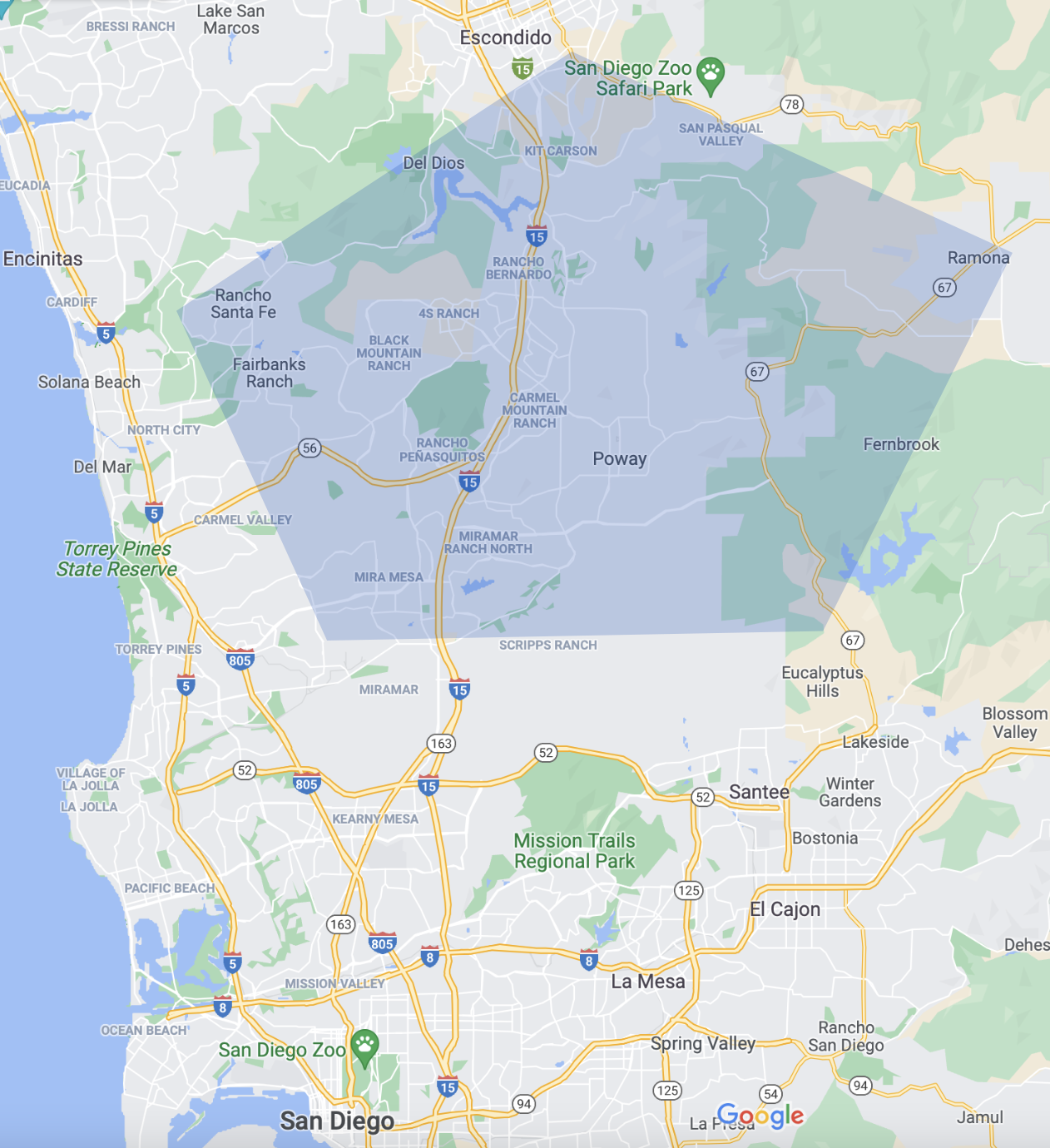 Poway Appliance Service Center works with experienced repair technicians who are available for same day service throughout the San Diego Area. Poway Appliance Service Center happily services all regions and types of appliances.