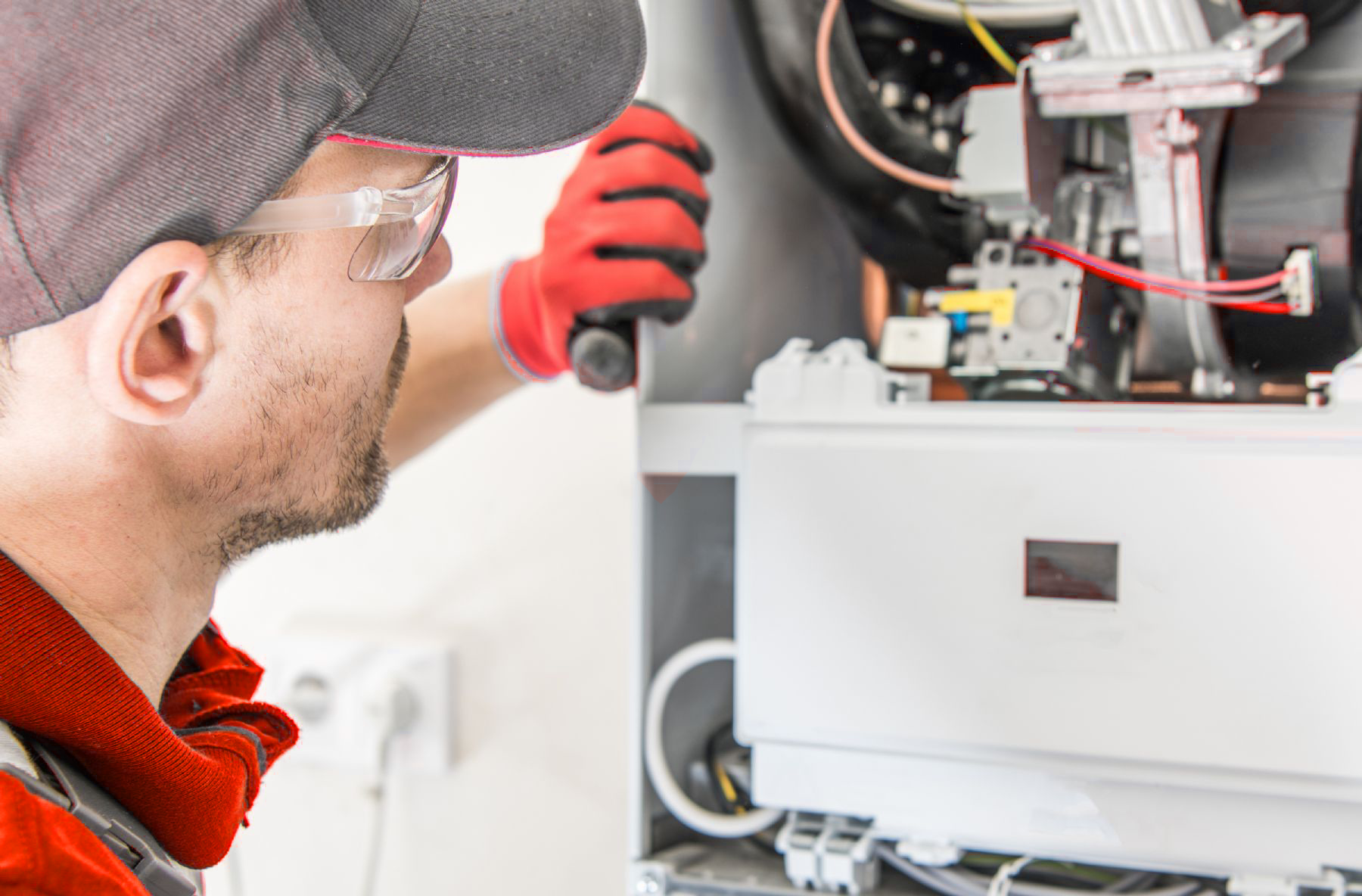 A good working heating system is a guaranty of comfortable and warm atmosphere in your home.  Though Poway is located in a pretty warm climate zone, cold winter nights can bring to you and your family inconvenience and discomfort especially when your heating system is having an existing issue which was not taken care in time. Many Poway residents simply ignore a malfunction of their heating system all year long, but when time comes to turn it on an unpleasant surprise comes out. If you noticed a smallest sign of a breakdown of your system or are aware of an existing problem, we Poway Appliance Repair Service will be happy to help you with any repair. Our specialists are properly trained and  highly qualified to quickly diagnose and  dissolve any issue with any type of heating system.
Our company with more than a decade of experience and a vast range of repaired heating systems   let us properly diagnose yours and advice when the old system has deteriorated beyond the scope of repair and merits replacing with a new unit. We as well will be able to give an expert report including multiple options for matching to your property's and your personal needs.
Whenever you need help with your heating system, trust Poway Appliance Repair Service. You can contact us for any service related to heating, we service any types of residential and commercial needs and are ready to maintain any type or brand of heater. Do not postpone scheduling a pending repair or just call us to schedule a maintenance visit, prevention is always better than cure. Our specialist will inspect all the sections of the system and give an expert advice on any needed service to prevent your heating system from a sudden breakdown.
If you are in need of an emergency repair and need to reanimate your heating system as soon as possible, our specialist is able to arrive to your property within a few hours since the order was placed. A fault diagnosis and following it repair is our specialty, we are equipped and qualified to run the service on the spot and same day. For this purposes we keep a wide variety of parts in stock which keeps us prepared for any difficulties.
Still thinking who can fix your heating system? Call right now to Poway Appliance Repair Service and entrust the warm atmosphere inside of your home to a reliable professional company. 
Our specialist carries out repairs, works carefully in the process, so as not to leave behind any traces of equipment repairs, and not to spoil the appearance. After the repair is completed, our company will back it up with a 90-day labor warranty. If you encounter the same problem during the warranty period, rest assured we will return to get an appliance back up to perfectly working condition.
$30 OFF ON FIRST TIME SERVICING
Frequently asked questions
What if I have a complex repair of equipment?
Our specialist will come to your home, conduct diagnostics and offer solutions to the problem. And only after your consent, the repair will begin.
Do you have customer support?
Our managers will always listen carefully to you and give you initial recommendations on the malfunction of your equipment to determine the cost of repair. Call:
(858) 203-0990
Is the expert's visit free of charge?
If you order a call to the master through our website, you are guaranteed to get a free diagnosis of your device, and detection of breakage.