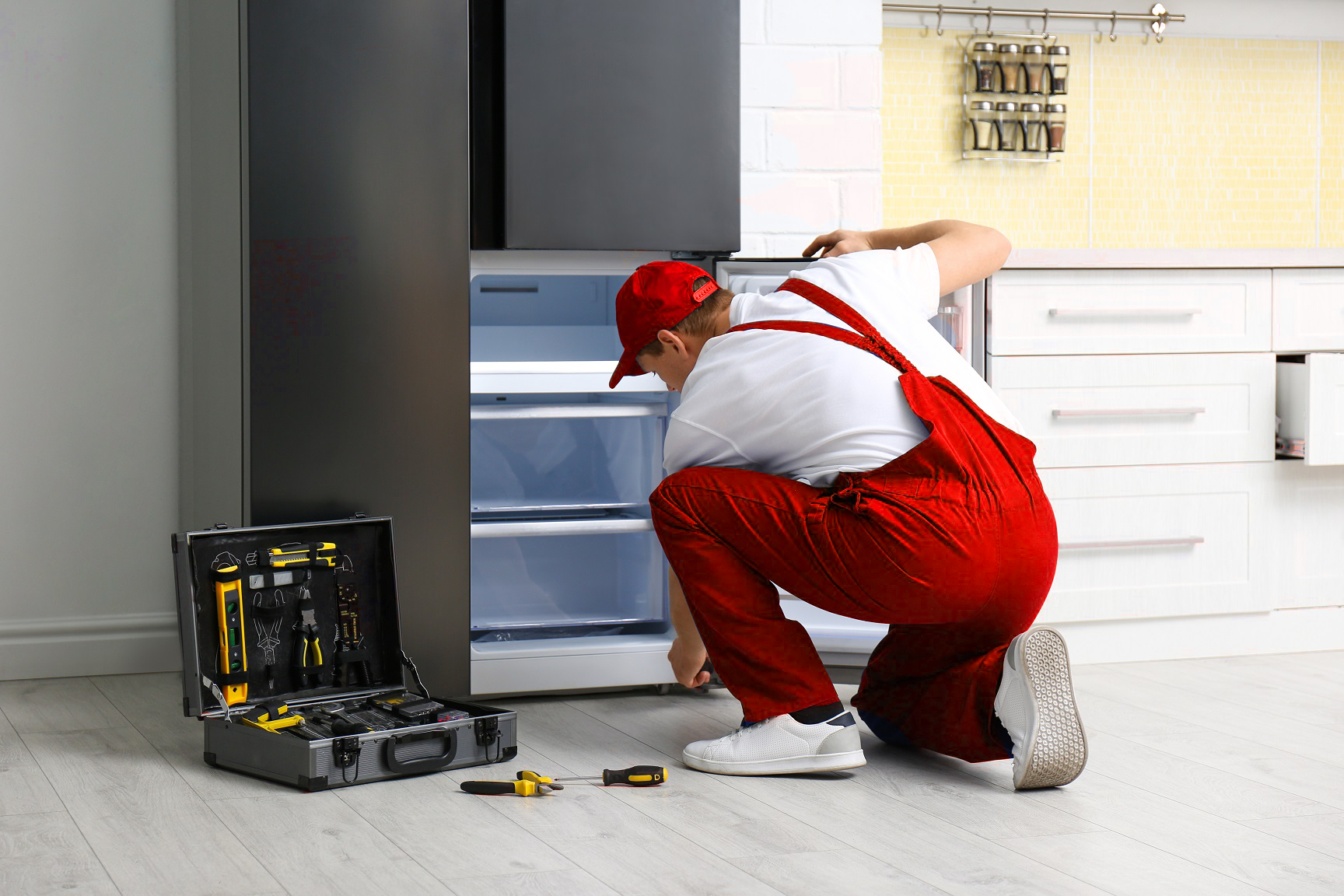 A freezer is an irreplaceable home appliance without which life would be less comfortable. This is the appliance about which we don't think until it breaks. Freezers normally function for years, that's why, when it stops functioning properly, it comes as a great surprise. And even if you have the most reliable freezer, it might stop functioning. When your freezer doesn't freeze, cannot cool down to the needed temperature, is leaking, doesn't defrost, there is something wrong with it. It means that a system doesn't work or works inappropriately. Whatever problem you find, even if just a lamp doesn't work, seek professional help. Whatever the issue is, even the least significant, don't delay with the appliance repair and service. Poway Appliance Repair Service Center specialists provide high-quality services in Mira Mesa, Scripps Ranch, Ramona, Rancho Bernardo, Rancho Santa Fe, 4S Ranch, Rancho Penasquitos, and Poway freezer repair service.
Call Poway Appliance Repair Service Center immediately or fill in the order form on the company's website. We provide all appliance repairs within the shortest time. Our appliance doctor will arrive within a couple of hours from the time when you placed your order and will fix your appliance on the same day.
If you are thinking "Who can repair my appliance?", we recommend calling us immediately. A delay with any appliance repair service might lead not only to the breakage of your appliance but might cause dangerous situations, such as fire or an electric shock. Moreover, a faulty freezer isn't something pleasant: you have to freeze your products somewhere! We, at Poway Appliance Repair Service Center, know how to fix all home appliances fast and efficiently. We have the most frequently used parts in our stock, which helps our appliance mechanics in providing the fastest services when it comes to appliance repair help. We use only original parts or their analogs recommended by the appliance manufacturer, that's why our appliance repair service is of the highest quality in the area.
Our clients count on us whenever there is an issue. We provide any kind of local appliance repair service on the same day when the order is placed. Our appliance electrician arrives at the client's home or any other address, indicated in the order, and performs all repairing works in place. There is no need to transport your freezer to any service center. Just imagine how much time you save!
If you need your freezer working again urgently, let our appliance repair company know. Our appliance repair specialist will be at your pace within 15-20 minutes and will fix appliances asap. Please, when filling in the online order form, make sure you provide the correct information to ensure the fastest and the most efficient service provision.
We have been repairing freezers and other home appliances for more than 20 years, and we have a lot of happy clients who have been relying on us for many years. We issue a guarantee on most of the works performed by our specialists. Try  Poway Appliance Repair Service Center out, and you might want to repair all your home appliances by our specialists only!
Our specialist carries out repairs, works carefully in the process, so as not to leave behind any traces of equipment repairs, and not to spoil the appearance. After the repair is completed, our company will back it up with a 90-day labor warranty. If you encounter the same problem during the warranty period, rest assured we will return to get an appliance back up to perfectly working condition.
$30 OFF ON FIRST TIME SERVICING
Frequently asked questions
What if I have a complex repair of equipment?
Our specialist will come to your home, conduct diagnostics and offer solutions to the problem. And only after your consent, the repair will begin.
Do you have customer support?
Our managers will always listen carefully to you and give you initial recommendations on the malfunction of your equipment to determine the cost of repair. Call:
(858) 203-0990
Is the expert's visit free of charge?
If you order a call to the master through our website, you are guaranteed to get a free diagnosis of your device, and detection of breakage.